We regularly receive inquiries from interested people who would like to actively support the project Speak up. Unfortunately, there are only limited possibilities for this. An essential principle of our work is the independent implementation of the seminars by our partner organizations. The work with the participants as well as the design and contents of the meetings and dialogue seminars are done by our partners in Israel and Palestine as well as in the former Yugoslavia. This is also one of the main reasons why the project is so firmly anchored and networked locally.
During the seminars in Germany, collaboration is only possible to a very limited extent. Especially the dialogues between young Israelis and Palestinians can only take place in a protected space, which also makes short visits of persons interested in the dialogues rather difficult. There is already a team of volunteers in Germany that has worked together for many years. Most of the staff speak either Arabic or Hebrew. This team is regularly supplemented by students who support the work as part of an internship.
If you are interested in an internship in the Cologne project office, please contact us via e-mail. Please let us know what you expect from an internship with Speak up, what your motivation is and what period of time would be appropriate for you.
If we are looking for volunteers for the Dialogue Seminars and Youth Encounters, we publish the corresponding invitations on our homepage in the News Section.
We are happy about active support in the following areas: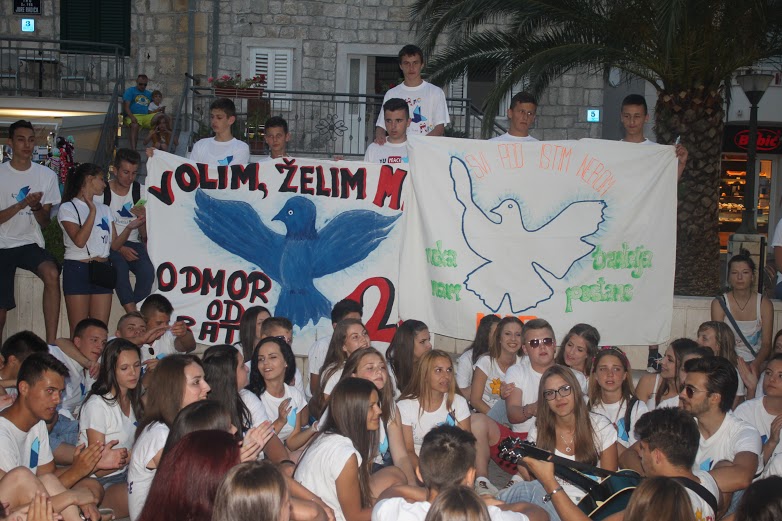 • Draw attention to the project in your circle of friends and acquaintances or at events or pass on information material. We are happy to send you flyers and annual reports for free!
• Help us with translations, especially from Hebrew, Arabic and Serbo-Croatian to English or German
• Organize fundraisers (for example, concerts, parties, donations) for Speak up
• Suggest the project for a collection in your perish
Of course, we are also happy about every donation!