Speak up – Dialogues across borders: a project of the Committee for Fundamental Rights and Democracy
The project Speak up is part of the peace work of the Committee for Fundamental Rights and Democracy, which is registered as a non-profit association.

The project originated as a humanitarian action in the early 1990s in the countries of the former Yugoslavia, and has over time evolved into Vacation from War, a dialogue and encounter project for youngsters and young adults. In summer 2023 the project changed its name to Speak up – Dialogues across Borders.

Klaus and Hanne Vack, who founded the project and organized the first children's camps, wrote: "The Committee continues its peace-oriented humanitarian line of support for the poorest of the poor, the refugees and other civilians most affected by the war."

Helga Dieter coordinated the project honorary from 1996 to 2013. In 2005, she was awarded the Panter Readers' Prize of the German daily taz. Through her many years of volunteer work, she has significantly shaped Vacation from War. Her engagement is the basis for what the project is today: very successful grassroots peace-building work with young people and young adults from two volatile crisis regions.

Since 2009, Barbara Esser has volunteered for project and has been coordinating the project in a paid position with tireless commitment from 2013 to 2018. By founding the coordination group, she has strengthened the cooperation of the volunteers in the project and created a stable and broad foundation for Vacation from War.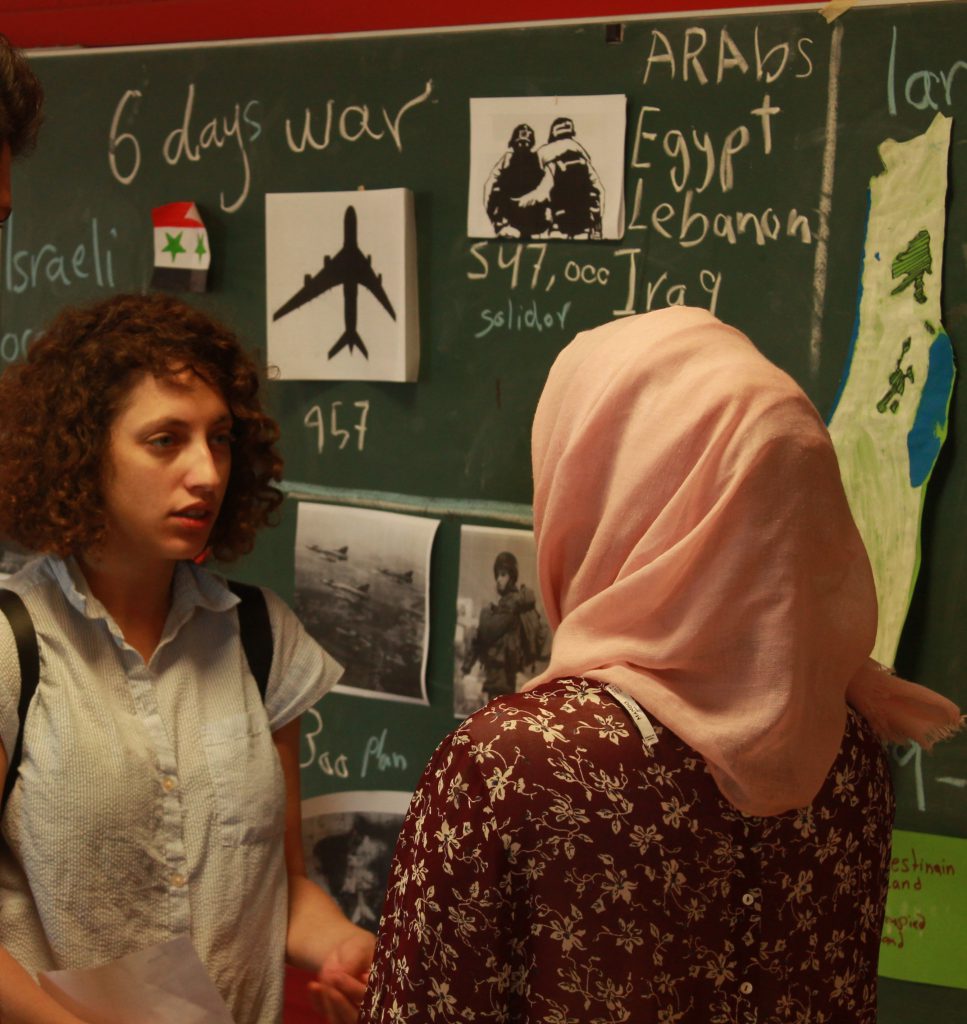 Today, Speak up – Dialogues across Borders enables dialogues between young people from war and crisis areas and exemplifies a way to practical peace work. A central principle of the project is that content-related work is largely designed and implemented by our local partners.
It is especially important to us to not impose certain methods or concepts upon our partners, but to take their knowledge and competences seriously and give room to their ideas.
Also, the project is financed exclusively by private donations and donations from selected foundations. This makes the project independent of major institutional donors and also ensures its political independence.

Meanwhile, under the roof of the Committee for Fundamental Rights and Democracy, two persons work in paid positions (67%-positions) as well as one person on a honorary basis as coordinators of the project. In addition, the project is supported by a coordinating group of volunteers.