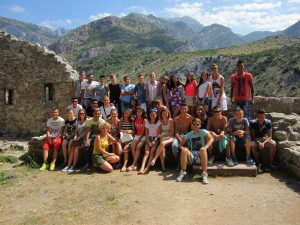 For more than 10 years, the project invited young people from the small town of Rahovec in the south of Kosovo to youth encounters. Half of the participants came from Albanian families, one quarter were Roma and one quarter from Serbian families. Nazrije Sharku, longtime coordinator from Kosovo, and her team had to convince parents each spring to allow for their children to participate in these multi-ethnic encounters. After about 90% of the Roma families left Rahovec in autumn and winter 2014/15 and Nazrije Sharku (coordinator) said that at most two or three Roma youths would participate in the next encounter, we decided together that with a planned group size of 30 participants at least 10 Serbian youngsters should participate, to make sure they would not be put into a strong minority position.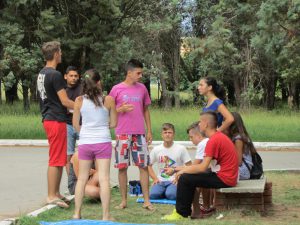 Unfortunately, this turned out to be impossible: until May 2015, only one Serbian youngster had registered for the camp. The reason for this, among other things, might be the fact that the Orthodox Church and the Serbian State organize a series of attractive holiday events for the young Serbian minority in Kosovo every summer.
Thus, we had to cancel the meeting planned for the summer of 2015 with a heavy heart. Since the conditions have not changed until today, no further Kosovo encounters are planned until further notice.