Support us with your donation!
"Thank you so much! This seminar was very meaningful to me and I am glad that I participated. I realize that your donation has enabled me to become active for change and I am grateful for that. I deeply appreciate your work. " Participant of a dialogue seminar for young adults from Israel and Palestine
Speak up is financed almost entirely by private donations (95 – 97% on average) and grants from a few foundations (average 3 -5%). This allows us to remain independent, both politically and in terms of interests and conditions of large donor agencies. Donations can be made in different ways: directly online, either one-off or on a regular basis by SEPA direct debit, credit card, Paypal or by bank transfer or a standing order to our donation account (see right side).
Please refrain from sending checks as banking charges for cashing checks are very high. Thus, depending on the amount of your donation, the banking fee might outnumber your actual donation to the project. If you are based in a country which is not part of the SEPA direct debit scheme (e.g. The United States) we kindly ask you to either donate by credit card, Paypal or through a money transfer agency of your choice.
Other ways to give
Frequently, donors also support our work with a fundraiser on their birthday, wedding or another happy occasion. Others prefer to give in memory, for example by setting up a funeral collection. Moreover, you are most welcome to support Vacation from War by raising money through charity events or through other creative actions (for example, concerts, charity runs, flea markets, etc.). Please contact us! We will gladly send you information material about the project and / or join your event for a short presentation, if you wish so and time permits.
It is of great help when congregations and church groups support our peace work on a grassroots level. Help us and suggest Speak up for the collection in parishes.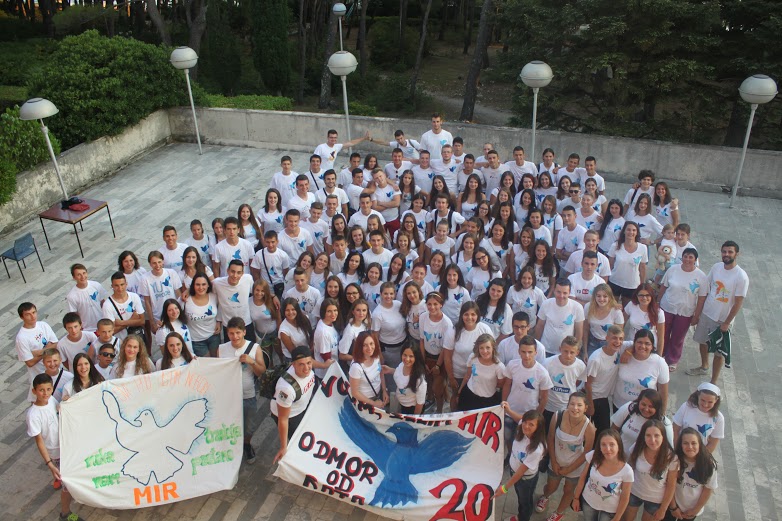 Donation receipt
Donations for the project are tax deductible. Please enter your address under "purpose of transfer / reference" in the bank transfer, and we will send you a donation receipt in January of the following year. For issuing a donation receipt, it is necessary to electronically store and process your contact information. Only authorized employees have access to this data. We retain your data for a period of 10 years based on statutory retention periods in Germany. We also use this data to regularly send you information about the activities of the project (up to four times per year). Of course, you can revoke the use of your data for this purpose at any time via email, postal mail or through a phone call. Please contact us.